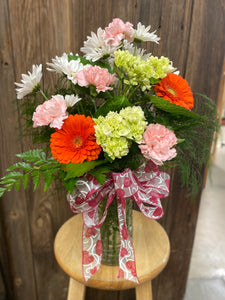 Orange gerber daisies add an unexpected pop to this beautiful soft pink arrangement.
The arrangement pictured is the "Good" size.
Each arrangement is a unique creation made fresh by our designers for your order, and will naturally have minor variations from the arrangement picture.
Some flowers may be substituted due to availability.